ConnectOcean is a CSR (Corporate Social Responsibility) management consulting firm founded on Social - and Environmental Entrepreneurship. Our business is rooted in sustainable development practices; We support innovation, human capacity building and socially responsible leadership.

ConnectOcean collaborates with people and organizations that share our passion and want to see a positive change in the world. By developing and supporting CSR programs and projects revolving around marine life and ocean ecosystems, we engage communities, corporates, government entities and public opinion.
We believe our clients have to participate on the ground and become part of the program in order to make it successful. ConnectOcean works hand in hand with social entrepreneurs, volunteers and grass-root not-for-profits to achieve our goals.


ConnectOcean provides custom tailored solutions for large corporations, small- to medium sized businesses, and also individual philanthropists wishing on making a difference.
ConnectOcean Group mission is:

To cultivate environmental awareness and interest within the youth of communities in preserving the marine environment and its resources.
To deliver environmental education, sustainable lifestyle and responsible consumption curriculum, mobilizing communities and youth to participate in environmental conservation locally and internationally.
To promote corporate support for social responsible projects, thereby strengthening corporate commitment to the conservation of the marine environment and social development of communities.
To foster a collaborative spirit across cultures in raising awareness on the fragile nature of marine life and to set common conservation goals.
To support research on environmentally sound approaches to interactions with the marine life on a recreational or commercial level.
Social Inclusion and empowerment for people with all abilities: Our aim is to integrate the disabled community in the social society through an all abilities adventure counselling program focused on capacity building and life skill development.
Humankind should act in such a manner that it is a part of Nature rather than apart from nature.
Mahatma Gandhi
Our Return Policy - a perpetual investment
As part of our core values we aim to return skills to the community. A percentage of all of our corporate work is channeled into one of our local community based programs, focusing on developing- and cultivating local skill and education. By working with us you are sponsoring entrepreneurship in the local community, allowing for sustainable development.
EDUCATION
Place based learning, Environmental Awareness and Foresight, Heritage culture & Identity

MEDIA
Social Media, Community Journalism, Article & Essay Publications, Social Media, Location Management, Television and Documentaries

NON PROFIT
NGO Advisory Services, NGO Concept and Business Planning, Fund Raising, Keynote speaking engagements with NGO's

ENVIRONMENTAL CONSULTANCY
People-centered Ecological Problem Solving, Sustainable Development, Natural Resource Management

CORPORATE SOCIAL RESPONSIBILITY
Stakeholder Engagement, Social Entrepreneurship Incubation, CSR Project development, planning and delivery


EVENT SERVICES
Youth Development Events, Higher Education Collaboration Events, Edutainment Events, Stakeholder Engagement Workshops, Corporate Team Building


ALL ABILITIES ADVENTURE
Counselling for people with life changing injuries. We founded the first all abilities Diver Training program in the Middle East and the first All Abilities Adventure Counselling Program in Central America.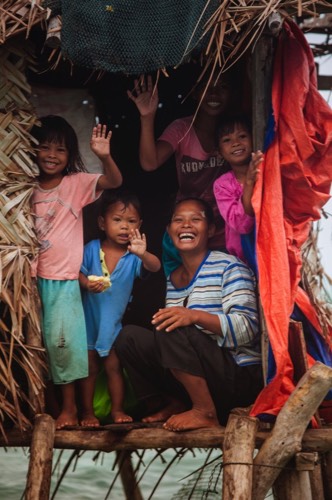 We at ConnectOcean believe in the power of collaboration and innovation to achieve our shared vision of fascinating, educating, and empowering people to care deeply about the ocean. By strategically partnering with social entrepreneurs, activists, explorers, researchers and conservation groups, ConnectOcean strives to:


Create research hubs that utilize innovative technologies to deepen the understanding of our marine world
Establish an international network of schools and learning institutions to participate in our programs
Engage the public to take part in Citizen Science and Community Outreach Expeditions

ConnectOcean welcomes new collaborations and partnerships. Please contact us to discuss further details.
ConnectOcean
Americas & Middle East

Ernst Van der Poll
Chief Executive Officer
Guanacaste, Costa Rica
WhatsApp: +506 8575 9418
Skype: ernst.van.der.poll
Email

ConnectOcean
Asia Pacific & Europe

Eric Madeja
Executive Director Asia-Pacific
Sabah, Malaysia
WhatsApp: +60128382272
Skype: eric_madeja
Email