As part of our core values we aim to return skills to the community. A percentage of all of our corporate work is channeled into one of our local community based programs through ConnectOcean Outreach. We focus on developing- and cultivating local skill and education. By choosing ConnectOcean you are supporting and sponsoring entrepreneurship in the local community, allowing for sustainable development.

ConnectOcean Outreach Goals
ConnectOcean Outreach is the Corporate Social Responsibility initiative of the ConnectOcean Group. In line with our overall goal to raise corporate commitment towards Ocean Conservation, ConnectOcean Outreach helps to build human capacity, documents and protects natural and cultural environments, and sparks transcultural dialogue.
ConnectOcean Outreach initiatives are dedicated volunteer programs and also conducted as part of our:

Citizen Science Expeditions
Photography Expeditions and workshops
Social Entrepreneurship and Life Skills workshops
Corporate Teambuilding programs
Swimming skills & "stay safe around water" courses and campaigns
Adaptive scuba diving training for disabled people
Educational adventure summer camps and expeditions for students
Corporate Social Responsibility initiatives
ConnectOcean Outreach mobilizes volunteers from around the world to participate on a fascinating journey to the planet's most amazing seascapes.
Each Outreach experience supports challenged communities or marginalized groups, and seek to provide a meaningful solution to address the recovery and long-term preservation of healthy marine ecosystems.
Experienced and accomplished educators, researchers and conservationists will immerse the participants in a program that combines adventure, culture and philanthropy.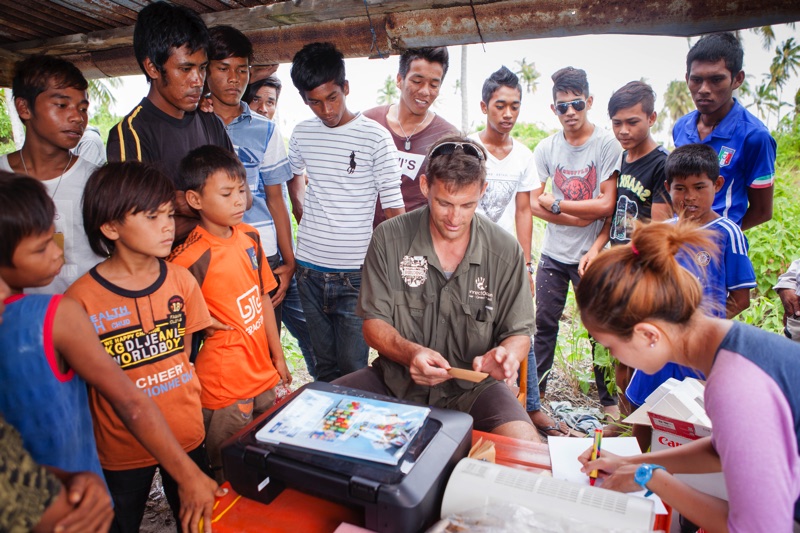 Citizen Science Expeditions
Our expeditions are anchored within local community and grass root conservation projects. We particularly focus on teaching the youth how to manage and preserve marine resources – they are the future of conservation.
Your participation will help support these projects and you will be awarded the opportunity to work alongside local academics and environmental advocates, providing baseline data to research and conservation institutions. Our expeditions seek to bring out and foster your passion for our natural environment by immersing you in nature-based activities, which will transform you! Participants will acquire a range of useful new skills, including a deeper understanding of the diverse ecosystems and its inhabitants. Join us to discover, connect and protect, and become a positive advocate for change! Our expeditions are currently offered to stunning seascapes in Costa Rica, Panama, Oman, Malaysian Borneo, Philippines and Indonesia.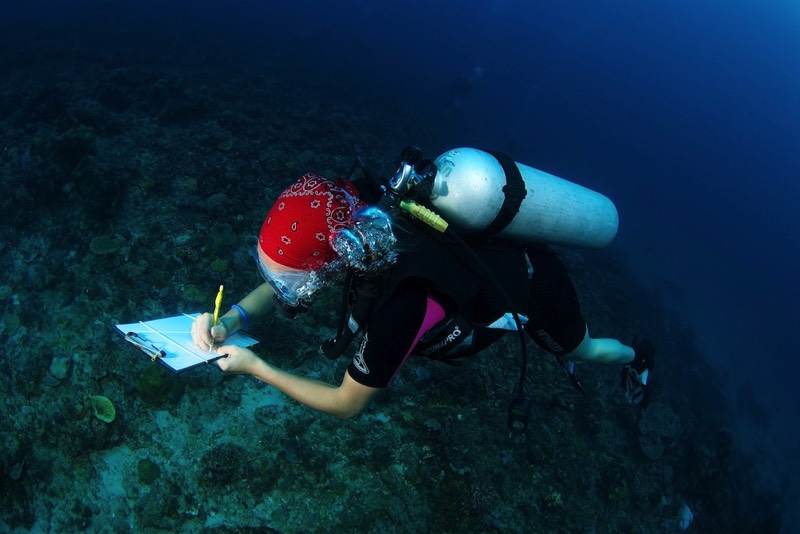 By volunteering for ConnectOcean Outreach Photography Expeditions, participants will get to chance to embark on an intensive creative journey to use photography for humanity. Learning how to tell the story of a community using images lies at the heart of this outreach photography-training program.
Our volunteers are trained to become trainers themselves, tutoring selected members of their host community to become "ConnectOcean Certified" civic reporters. The goal of this program is to provide the community with the capacity to utilize the power of photography and the written word to foster social and environmental change at communal level.
The art of photography will be used to create awareness and protect ecologically- and culturally important environments.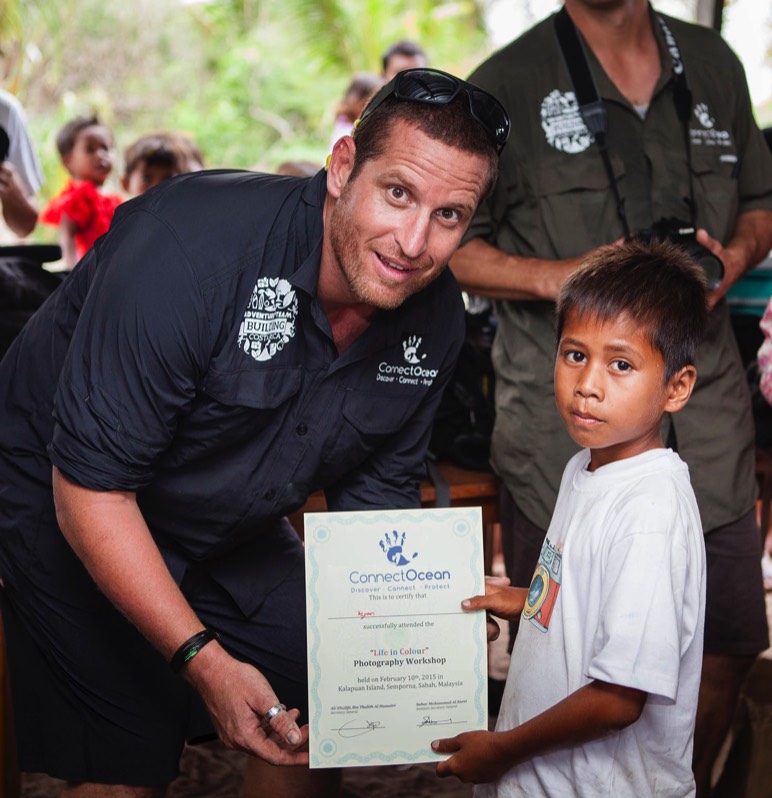 Our workshops aim at empowering communities and marginalized groups to be at the forefront of change. To do this we look for hands on solutions and capacity building opportunities.
In collaboration with Social Entrepreneurs, we impart knowledge and skills to create revenue-generating opportunities and social empowerment.

Marine Art and Calligraphy Workshops for women in fishing villages. The artworks are sold or auctioned off at fundraising events and profits reinvested in health- and educational projects in these communities.

"Upcycling" projects (recycling of used materials into something of higher value) for single mothers, refugees or people with life changing injuries. An example is the use of bicycle- and car inner tubes, which are used to create fashion accessories such as yoga mat bags or purses. These items are sold through partner boutiques and fair trade outlets, and proceeds reinvested into the community.

SAFE SWIM (swimming skills) and "stay safe around water" courses and campaigns are offered through ConnectOcean's own Swimming Academy and Water Safety School in Costa Rica. Volunteers are trained to teach children in coastal communities the principles of staying safe during activities on boats or along the shore.
The ConnectOcean Sin Limites or "No Limits" adaptive diving training program is aimed at giving people with physical disabilities or amputations a chance to experience the fascinating underwater world of our oceans while scuba diving. The sensation of being able to move freely in zero gravity and with no restrictions.
Sin Limités, Connect Ocean's adaptive diving program, is focused on capacity building to develop life skills and create awareness within the community by integrating volunteers in a program that offers dive training to people who have sustained life changing injuries. The Program contributes to their mental and physical health, fostering strong social bonds and rehabilitation opportunities.

Visually impaired, muscle dystrophy, autism, amputees, even a girl that was born without legs. All of them brought together with one thing in common…to experience the healing powers of the Ocean!
A life without limits - Ernst Van Der Poll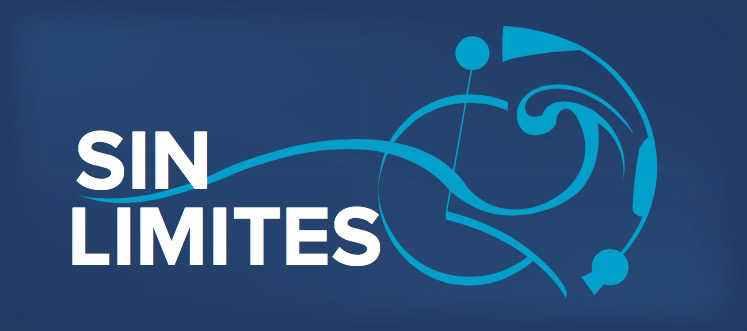 ConnectOcean
Americas & Middle East

Ernst Van der Poll
Chief Executive Officer
Guanacaste, Costa Rica
WhatsApp: +506 8575 9418
Skype: ernst.van.der.poll
Email

ConnectOcean
Asia Pacific & Europe

Eric Madeja
Executive Director Asia-Pacific
Sabah, Malaysia
WhatsApp: +60128382272
Skype: eric_madeja
Email