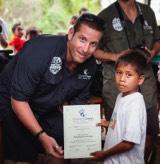 ERNST VAN DER POLL
CEO ConnectOcean Group

Ernst Van der Poll is an Ocean Explorer and PADI Course Director with more than 10000 dives experience. He grew up on the shores of Africa's east coast and the Ocean is part of his professional life ever since.

During his 14 years in the Middle East, Ernst founded Tawasul, the very first marine-themed, place based experiential learning program in the region. The program engaged more than 2000 kids from 2002 to 2011, many of whom are studying marine sciences now. He was also appointed personal diving instructor and safety officer for the Crown Prince of Dubai and worked with Palestinian refugees with physical disabilities.

After moving to Costa Rica, he founded ConnectOcean and one of the first All ability diving programs in Central America, helping people with life changing injuries to enjoy the Ocean through scuba diving.

Today, Ernst conducts Corporate Team Building and CSR programs, and keeps on teaching scuba diving whenever his schedule permits. He collaborates with many internationally renowned educators, researchers and innovators in order to inspire the next generation of environmentalists and leaders.
Ernst Van Der Poll on Social Media
CELL PHONE
WHATSAPP
WECHAT
+506 8575 9418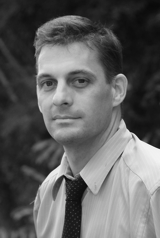 ERIC MADEJA
Director ConnectOcean Asia-Pacific

Eric Madeja is an award winning marine and conservation photographer. Over the past 20 years he has led many photography expeditions all around the world.

His images and articles have been published in major magazines. He is also the co-author of The Coral Triangle, a coffee table book about marine conservation, published in collaboration with the World Wildlife Fund (WWF). He planned and managed very large Corporate Social Responsibility (CSR) events, including the Guinness World Record for the longest underwater clean-up. Eric is the co-founder and Director of Operations of Treasure Images Sdn Bhd, a Malaysia based production company with focus on natural history, culture and conservation.

He is currently based in Sabah, Malaysian Borneo, where National Geographic Channel, Discovery Networks and other major documentary production outlets use his organisational skills and knowledge as a location manager on a regular basis.

Eric is by heart an explorer and conservationist, taking every opportunity to travel to remote and challenging locations to study and document the deep connection humanity has with the ocean.
Eric Madeja on Social Media
CELL PHONE
WHATSAPP
WECHAT
+60128382272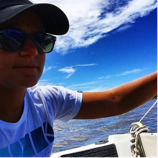 JEMMA PURANDARE
Scientific Advisor

Jemma is a coastal and environmental scientist passionate about the world's oceans and rivers. An ocean explorer and beach regular, she dedicates much of her time to the sandy shores, whether through her day-to-day work as an environmental scientist, her PhD research in coastal sedimentology and geomorphology, or through her many hobbies which include diving, surfing, trail hiking and running, and ocean swimming.

With more than ten years' experience in monitoring the environment, and assessing and managing impacts on coastal and catchment systems, Jemma has a deep appreciation for the complexity of the environment, and the importance to protect and conserve its beauty.

Currently based in Brisbane, Australia, Jemma's work has taken her all over the world. She has been involved in and lead environmental assessments, conservation and rehabilitation projects in the Galapagos Islands, the United Kingdom, the Maldives, Australia, and the Middle East. She has worked across multiple sectors and clients, from the resources industry (including oil and gas and mining), to construction, local government, and federal government, and non-profit and non-government organisations.

Jemma's heart and soul is in conservation and the preservation of the natural environment, and she takes every opportunity to explore every corner of the natural world and experience its beauty.
Jemma Purandare on Social Media
FELICITY SWANEPOEL
Sustainability Advisor

Felicity Swanepoel is the Managing Director of Green-Scene Environmental, an environmental consulting company based in South Africa.
Felicity holds a BSc degree in Animal Science, honours in Wildlife Management and is currently completing her Master's degree in Environmental Management. She worked for a world leading Safari Company for 3 years within South Africa exploring and sharing her love and knowledge of wildlife.
The main focus of Green- Scene Environmental is to offer sustainable solutions to the film industry internationally. Felicity is passionate about working in sensitive environments where these areas and the wildlife that inhabit them can be documented while benefitting the receiving environment. She approaches her projects holistically and tries to balance the needs environmentally; including the social, economic and ecological aspects.
Felicity has worked with many major international production houses offering services including Environmental Management Plans, Environmental Impact Assessments, Environmental Feasibility Studies, Environmental Control Officers, Environmental Audits, and Rehabilitation Plans etc.
Felicity Swanepoel on Social Media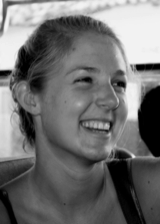 LARA HENRY
Occupational Therapist and Adaptive Diving Instructor

Lara Henry initially trained as an Occupational Therapist, and specialised in working with those who have suffered Traumatic Brain Injury and Strokes. Lara combined her love for diving and the ocean with her Occupational Therapy, and certified as a PADI Instructor as well as a Deptherapy Adaptive Diving Instructor.

Since then, Lara has gone on to teach diving in Malaysia and the Philippines, and has spent the last 2 years managing a luxury dive resort on the coast of Negros Oriental. Lara has recently taken the leap into her own venture in an attempt to bring Adaptive Diving to the Philippines!

Lara likes nothing more than to find you impossibly small critters on a 'muck' dive, but when she's not diving, you'll usually find her travelling off the beaten track, getting to know the real country and spreading respect and love for the ocean as she goes.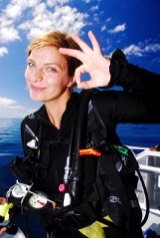 ANIKA RIOPEL
Education Policy Advisor

Anika's first dive experience transformed her life; it opened the door to a deep devotion for ocean conservation. Since then, she has pursued a career in ocean education. She is deeply passionate about experiential learning and play-based learning.

Anika joined the ConnectOcean team in 2014, as the Curriculum Development Coordinator. She focuses on researching and aligning ConnecOcean Education programs with school curriculum's objectives and requirements. She also develops games and workshops to further engage students in the learning experience. While working for ConnectOcean, Anika also completed her PADI Instructor course and Deptherapy Instructor course.

She is currently finishing her studies in Environment, Sustainability & Society and Theatre Studies at Dalhousie University in Halifax, Canada. While at school, Anika has continued to focus on ocean-related issues. In 2015, she organized the "The Wave of Waste" garbage sculpture to raise awareness about man-made marine debris. Anika is actively involved in sharing her passions and experiences by conducting experiential learning workshops and presenting at various university and student leadership conferences, such as the Canadian Network for Ocean Education's Ocean Literacy Conference and the Marine Affairs Program's Sustainable Ocean Conference.

Anika continues to work as a freelance Dive Instructor in addition to her studies.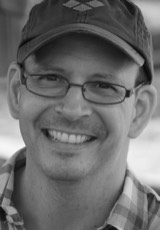 KEN KASSEM
Fisheries Management & Policy Advisor

Ken Kassem is a PhD candidate at Kyoto University, studying sustainable fisheries management in the Coral Triangle region. He worked on tropical marine conservation projects around the world for WWF, Wildlife Conservation Society, and World Resources Institute from 1997 to 2012 with extended stops in Washington DC, Fiji and Malaysia. Ken learned to dive in the springs of north Florida and worked as a PADI dive master and instructor in Florida, Turkey and the Egyptian Red Sea.
Besides diving, Ken enjoys bird watching and long-distance cycling. He currently resides in Kyoto, Japan.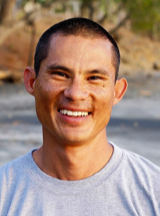 JUAN "SIO" GUIE
Outdoor Specialist

Sio grew up in San José, Costa Rica, where he spend most of his childhood outdoors, connecting with Mother Nature. Later on, he took his passion to the next step, studying Biology, Ecology, and Sustainable Development.

His appetite for knowledge and adventure got him to work in tourism and research, which led him to journeys to Kenya, Israel, Jordan, Egypt, Malaysia, Singapore, United States, Canada, and of course my beautiful Costa Rica.

Whenever Sio has got spare time, he will spend it with his two sons, Scuba diving, trekking, horseback riding and simply sharing his passion for Nature with his family, community, friends and visitors.
ConnectOcean
Americas & Middle East

Ernst Van der Poll
Chief Executive Officer
Guanacaste, Costa Rica
WhatsApp: +506 8575 9418
Skype: ernst.van.der.poll
Email

ConnectOcean
Asia Pacific & Europe

Eric Madeja
Executive Director Asia-Pacific
Sabah, Malaysia
WhatsApp: +60128382272
Skype: eric_madeja
Email